This Friday, I'm off for my summer holidays. Two weeks spent in North America, following Madonna on tour, seeing some friends, discovering some new places.
Here's the deal: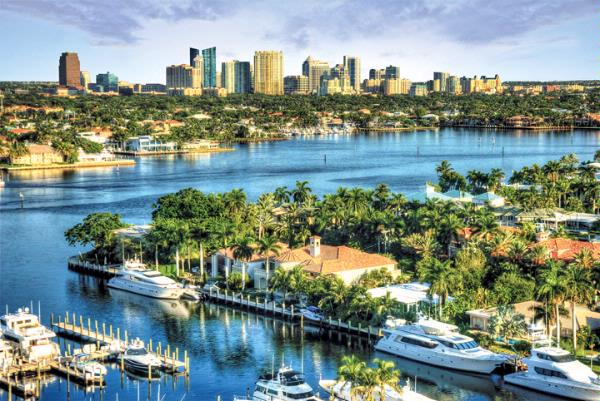 Fort Lauderdale
I first wanted to see Madonna's opening night in Miami at the end of August. Unfortunately, the perfectionist in her led her to postpone the first five shows, and push them back to January.
I got a refund for my VIP tickets, but unfortunately, I already had my non-refundable, but rather cheap plane tickets…
So, well, off I go anyway, but instead of spending time in Miami Beach which I already visited in 2009, I decided to rent a car and stay three days a bit up north in Fort Lauderdale, a more quiet city than the thumping South Beach. I'm looking forward to a few days on the beach and by the pool.
Atlanta
Then I'll head up to Atlanta, Georgia. Home to Coca Cola (I'm sure they have a museum), CNN and a famous museum for modern art…
I always had the city on my list, but never made it there, and I'll have three days to discover Georgia's capital.
In the process, I'll visit my 20th US state. 30 more to go. I want to see them all.
Montreal
I'll spend 10 days in the marvellous city of Montreal, a place I fell in love with last year on my trip around the world (check out what happened during my month in Montreal in 2014).
I have a great place for myself on the Plateau, found again on Airbnb, which has become my favourite way to organise a stay.
I am so looking forward to seeing my friends again, spend time going out, and hang out, and then meet the Madonna crowd for the launch of the Rebel Heart Tour on 9 September. I'll do both shows of course, having good seats on the floor.
Washington DC
After that, I head on to the US capital, finally, after all these years of visiting the US. I have four days there, seeing my friends Rajiv and Sarah, a former colleague from Brussels and the third show on my 'Rebel Heart' tour.
I'll have a hard time to chose all the things I want to see, from art museums to aviation, to the Mall and Congress. I think I have not enough time….
I'll hop on a night flight back to Brussels and go straight to the office.